Arrowwood Animal Hospital
Your Veterinarian in Winnipeg, Manitoba
Call us at 204-334-9306
OPEN SATURDAYS 9:00 AM - 2:00PM

If your pet has an after hours emergency please contact:

Winnipeg Animal Emergency Hospital
400 Pembina Hwy
(204) 452-9427
OR
Bridgwater Veterinary Hospital
100-350 North Town Road
(204)-452-0911
------------------------------------------------------------------------------------------------------------------------

Pet Emergency? Call us right away at 204-334-9306!


Welcome to our website! We are a full service pet hospital for dogs and cats located just inside the northeast perimeter. We welcome patients that need to be seen on an emergency basis as well as those that require routine medical, surgical, and dental care. Dr. Patricia Danko has many years of experience in treating serious conditions as well as providing regular preventative care.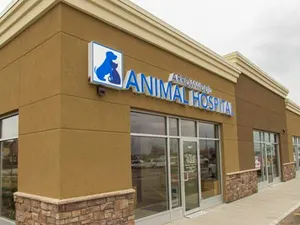 At our website you will find information about our team, the services we offer and some resources that we hope will help you to keep your pets healthy and safe. We invite you to check out the Veterinary Topics videos and the Veterinary Partner Library and to subscribe to our newsletter.

We are also now pleased welcome you to our new Online Pet Store We offer pet food, treats, toys, pet clothing and more! When you set up recurring food orders a discount will automatically be applied to your pet food items. You may choose to have your order shipped to our clinic for pick up or directly to your home. Either way you should allow 3-4 business day for your order to arrive. Please feel free to browse our store and to contact us if you have any questions.

We are pleased to serve the city of Winnipeg and surrounding communities of East St. Paul, Bird's Hill and Selkirk. Please feel free to contact us at 204-334-9306 or e-mail us at [email protected] and we will try to answer any questions you may have.
At Arrowwood Animal Hospital, we understand the special bond you share with your pet and are dedicated to becoming your partner in your pet's healthcare!
Dr. Patricia Danko
Winnipeg Veterinarian | Arrowwood Animal Hospital | 204-334-9306
Unit 1-925 Headmaster Row
Winnipeg, Manitoba R2G 4J4